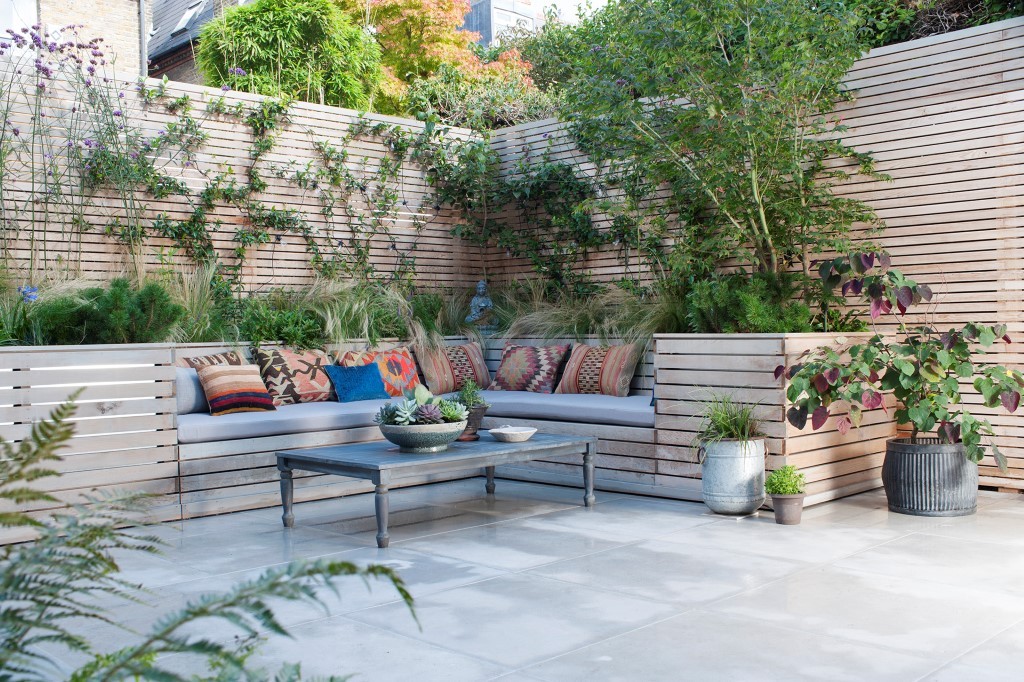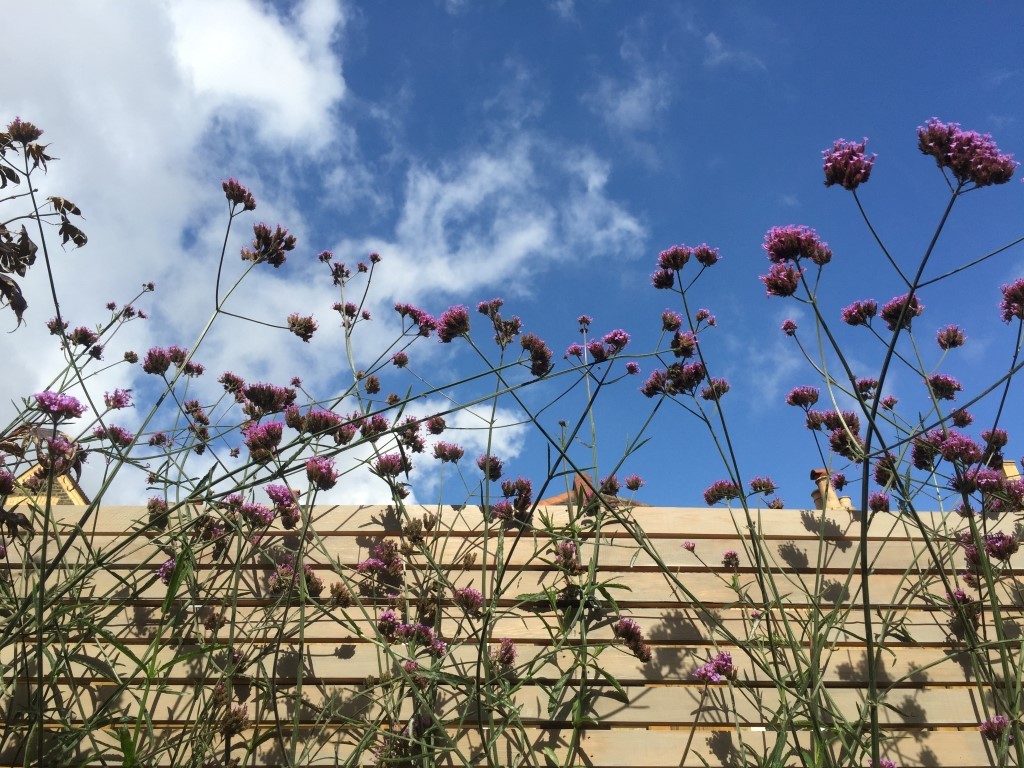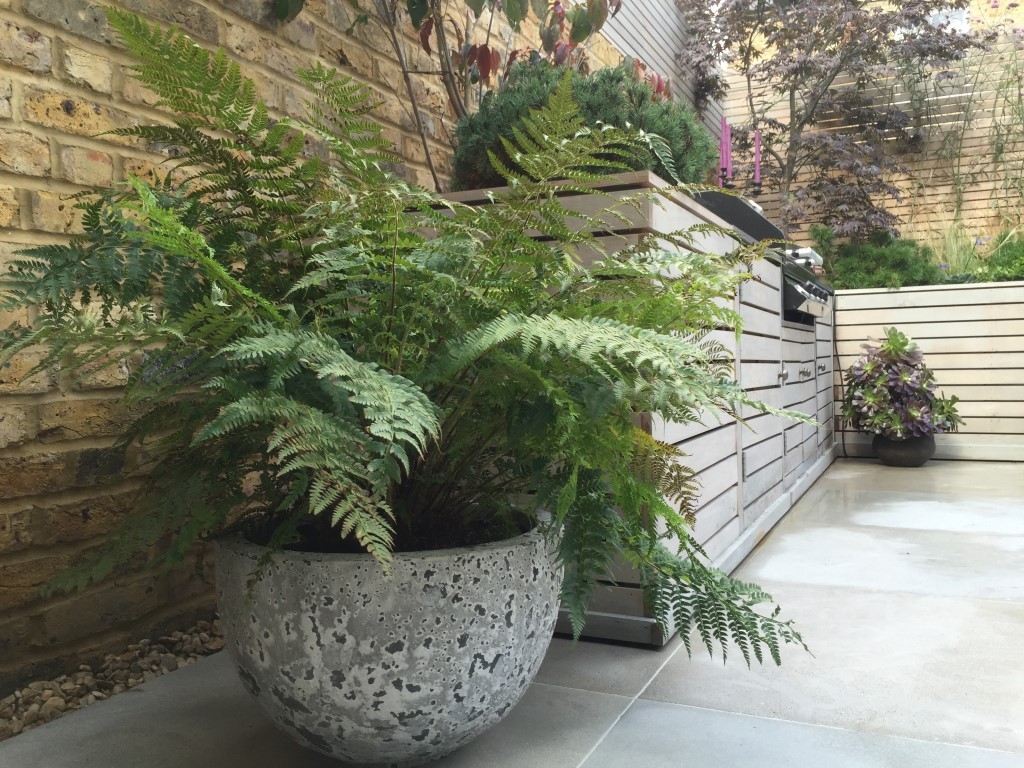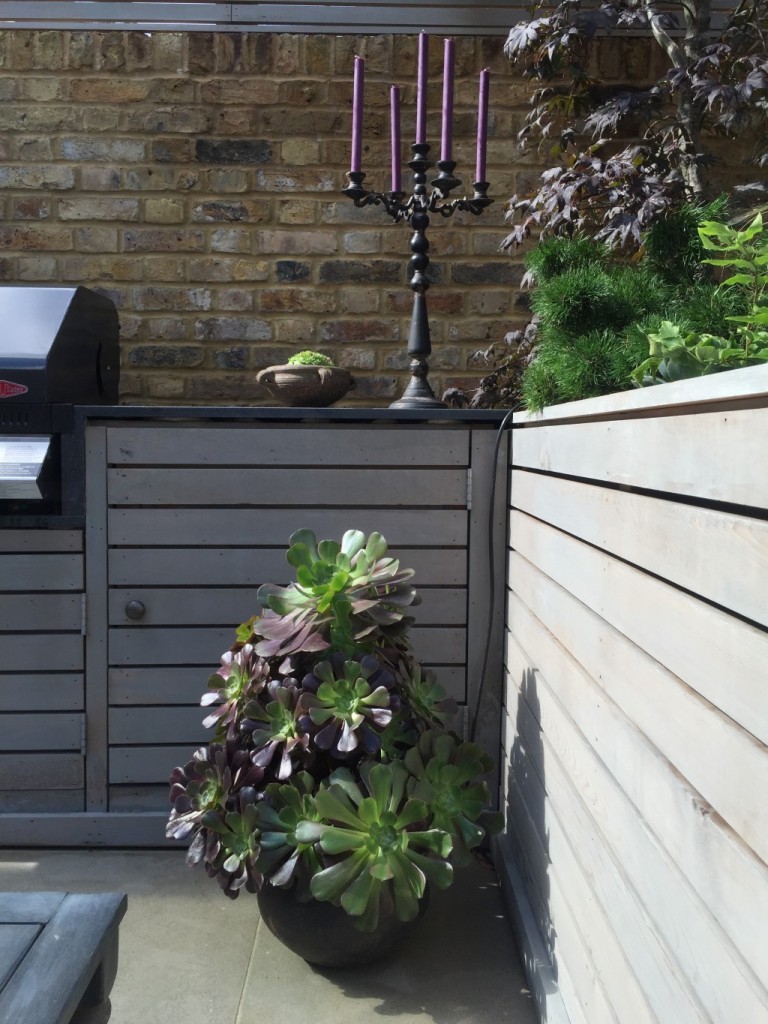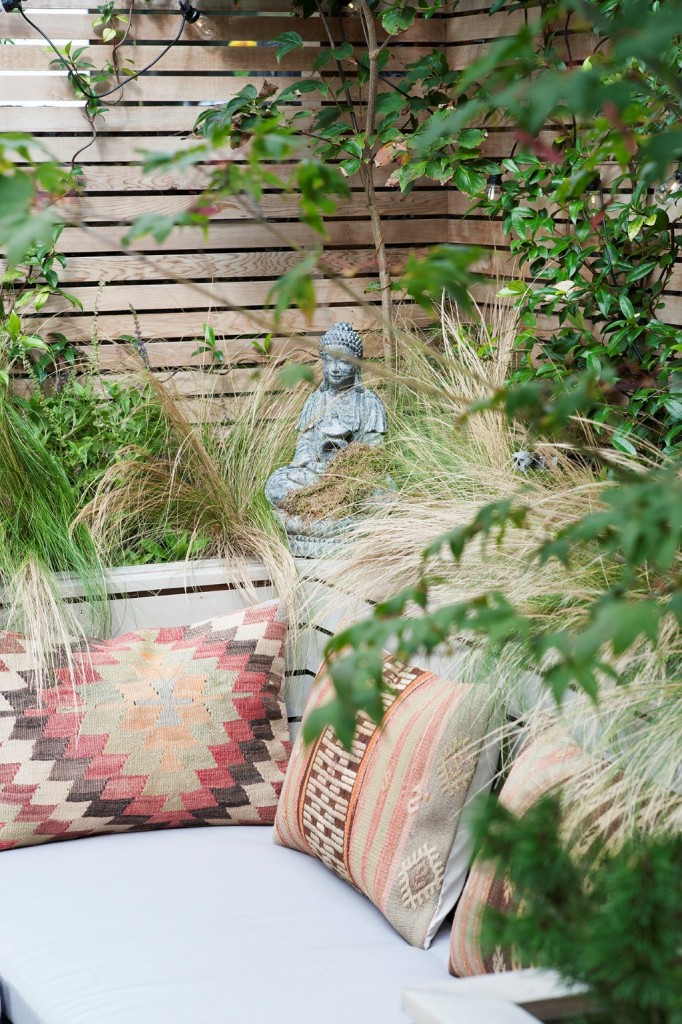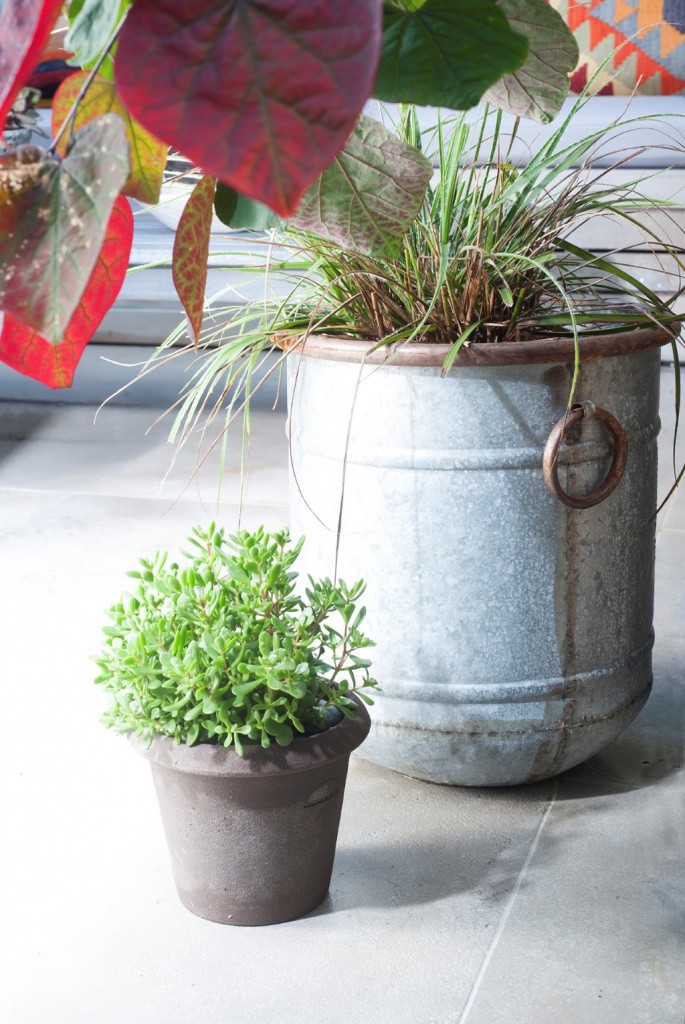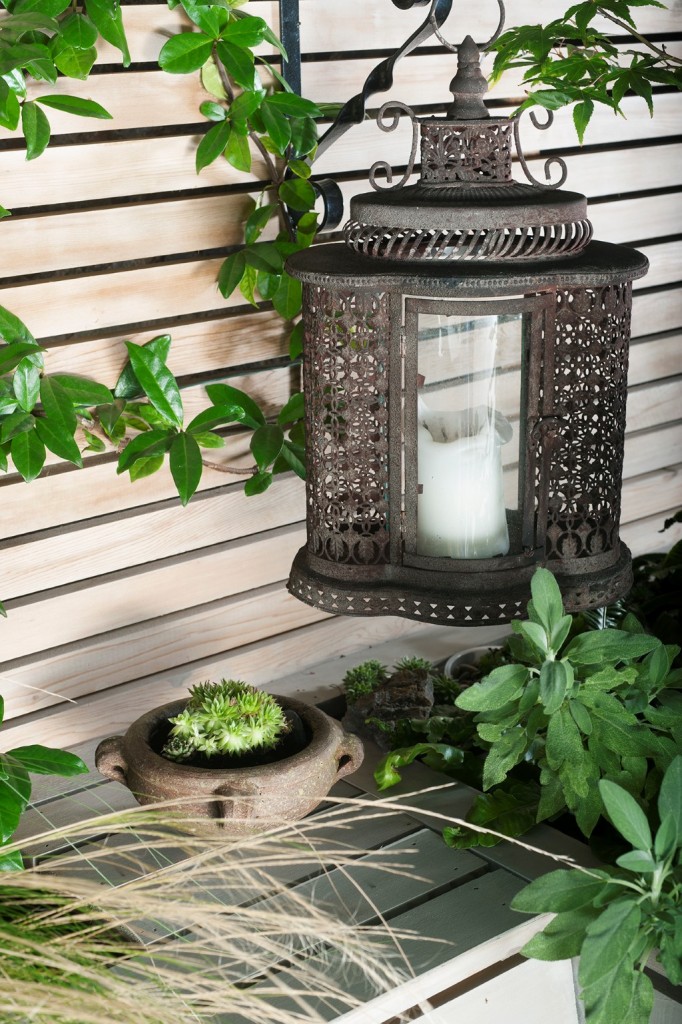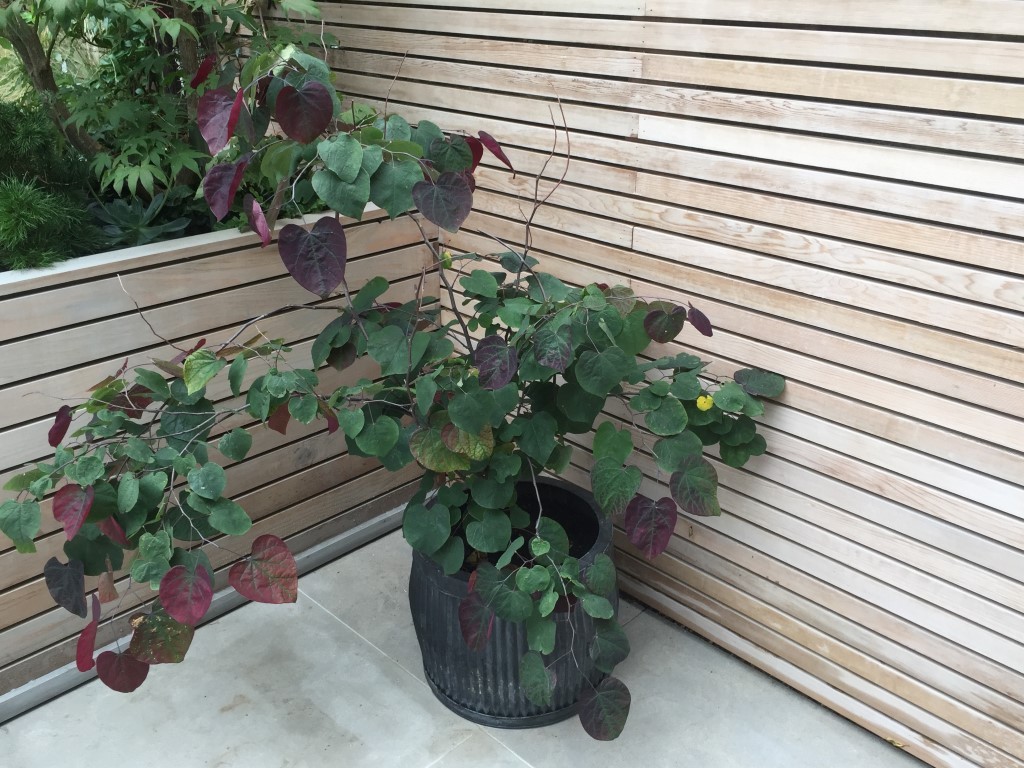 Our client had purchased a large, handsome Victorian house which was being redesigned by h2architecture limited. We were asked to work with the architect and client to provide an unusual planting design – ensuring the style of the garden would dove-tail with the beautiful new interior.
Our client wanted a garden that looked like it had evolved over time, with considered use of materials, texture and colour, with a feature tree which would be framed by a newly created oriel window and seen from the hall and kitchen.
We selected plum and green coloured Acers, which were combined with rounded Pinus and grasses. Scented Trachleospermum was planted along the bleached cedar slatted panels surrounding the terrace. Unusual Cornus with large white bracts were also a feature to give additional height and seasonal interest, and chunks of veined slate were placed in the planters with Sempervivens and small black grass woven in between. Colour came from long-flowering Agapanthus in dark blue and purple Salvia. Spike lights lit the feature trees, and rope lights were hung around the built-in seating to give the area more definition.  The design was finished with large, oriental lanterns which cast patterns around the terrace when lit, and deep filled seat and back cushions were made to fit the seating using weatherproof fabric.
"The London Gardener, under Emma's direction is a real find in the sea of gardening services. A great pleasure to work with: timely, reliable, professional and most of all uniquely skilled in translating client's wishes into a better version of what was initially set out in a brief. Emma and her team will transform your garden into a beautiful space with skill and imagination. Being a BALI registered gardener means Emma will source the plants in the best of nurseries, they will be healthy and original and they will last a lifetime. I am recommending The London Gardener for the badge of perfection! Thank you for our garden, we love it."